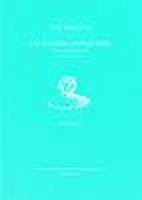 BMFEA 75
INNEHÅLL
LI, Shuicheng, Ancient Interactions in Eurasia and Northwest China: Revisiting Johan Gunnar Andersson ́s Legacy MEI, Jianjun, Qijia and Seima-Turbino: The Question of Early Contacts Between Northwest China and the Eurasian Steppe G.
FITZGERALD-HUBER, Louisa, The Qijia Culture: Paths East and West.
LAWERGREN, Bo, Western Influences on the Early Chinese Qin-Zither.
YUAN, Jing and FLAD, Rowan, Two Issues Concerning Ancient Domesticated Horses in China.
WAGNER, Donald B, The Earliest Use of Iron in China CHEN, Xingcan, Where Did the Chinese Leather
Raft Come From? - A Forgotten issue in the Study of Ancient East-West Cultural Interaction.
CHOE, Chong Pil, Some Problems Concerning Korean Dolmens in Eurasian Perspective.
BOGDANOV, Evgeny, Origin of the Image of a Predator Rolling up in a Ring in the Portable Art of Central Asia DUNG, Nguyen Kim, Johan Gunnar Andersson ́s Systematic Research on Fa Tsi Long Archipelago Archaeology and the Andersson Collections Kept in Viet Nam.
RINGSTEDT, Nils, Swedish Archaeology and the Archaeology of Long-Distance Trade.
OLIVOVA, Lucie, Forgotten Bridges, Dulinqiao and Shanqiao in Southern Hebei, China.
Publicerad: 2003-07-25
Köp Bulletin of the Museum of Far Eastern Antiquities
Läs mer om Bulletin of the Museum of Far Eastern Antiquities i katalogen
Fler artiklar knutna till Bulletin of the Museum of Far Eastern Antiquities
Fler tidskrifter i kategori ANTROPOLOGI
Fler tidskrifter i kategori HISTORIA